Is it Coronavirus, Flu, or the Common Cold?
Since the discovery of the coronavirus disease or the COVID-19 in Wuhan, China, in December 2019, it has spread across the globe. The more worrisome factor includes the early on-set of symptoms include colds and flu which are technically present year-round, according to the Centers for Disease Control and Prevention.
Unfortunately, people are also worried about COVID-19 this year, besides being worried about influenza and other respiratory viruses. We are offering this article to help you know the difference among the three virus strains leading to the common cold, flu, and coronavirus.
Corona symptoms vs common cold
Despite a marked resemblance in the early symptoms, common cold and COVID-19 share some key differences. These three maladies are caused by three highly infectious virus strains but the last one among them has proved deadly because of a "spiked" protein mutation.
Spiked Protein in COVID-19 and SARS:
To those who may not understand, the unique thing about this spiked protein strain is that it mutates very fast. It can attach itself with the cells in the body, thus causing huge damage and still hidden. Scientists have developed a vaccine to contain the virus but its efficiency is challenged.
Several countries like the US, UK, Russia, and India have launched their corona vaccines for the general public or are in the process of doing so. The situation is now seemingly better in December 2020 because the coronavirus symptoms have not changed throughout the year and the recovery rate among the patients is also higher. The WHO expects to find a stable cure for the epidemic by Q2 2021.
Comparing coronavirus symptoms to common cold symptoms

COVID-19 and the common cold share a lot of the same respiratory symptoms. The cold symptoms usually peak within two to three days and often include the following:
Sneezing

Stuffy or runny nose

Sore throat

Coughing

Post-nasal drip

Watery eyes
In rare cases, several symptoms of cold like runny nose, stuffy nose, and cough might last for up to 10 to 14 days, and the patient keeps on improving during that time. Most patients just get along with some herb-based teas and taking a few antibiotics.
The situation coronavirus symptoms go from mild symptoms to severe illness and death. It is quite evident that you already know the people are dying because of this virus all over the world.
Symptoms of the coronavirus or COVID-19 typically appear two to 14 days after exposure. They can be: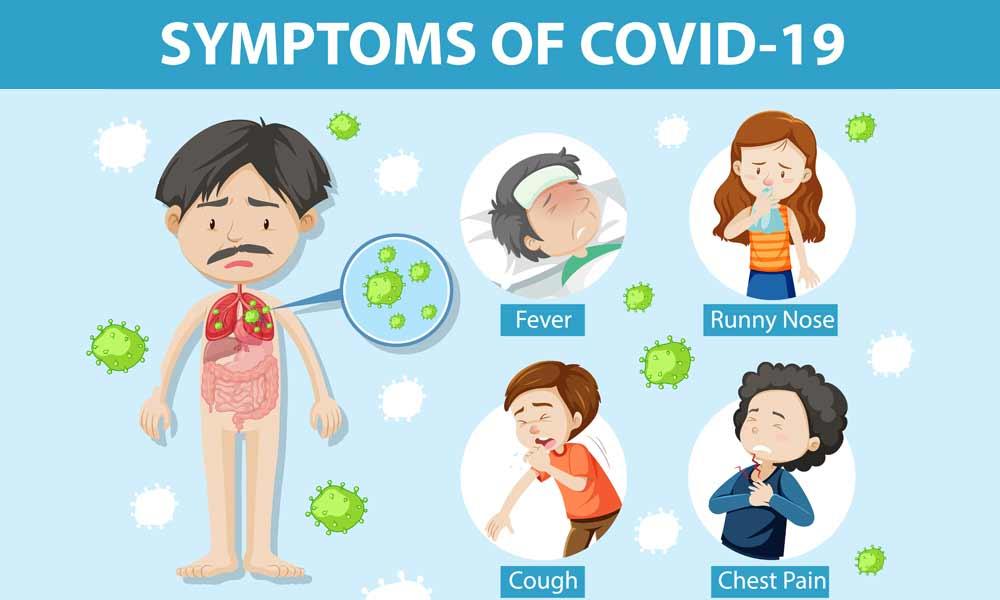 Fever

Cough

Shortness of breath
These symptoms are the most common ones. There have been reports of severe illness and death because of coronavirus, though most of the confirmed cases only had mild symptoms. It would thus be best to look out for other less common symptoms like a sore throat, runny nose, diarrhea, nausea, and vomiting that were reported by only 2% of the patients in the US.
The New York Times has reported that pneumonia too is becoming increasingly common among COVID-19 patients, even in those whose cases aren't severe. You might want to get this factor checked with a virtual doctor firsthand to reduce any chance of infection.
The severity of the coronavirus isn't quite so cut-and-dry, although it is significantly more severe than the common cold. A more recent report in a well-known journal presented a less grim calculation. Among Wuhan, China, patients with symptoms, researchers estimated that the overall risk of dying was 1.5% - 2%.
Flu vs coronavirus symptoms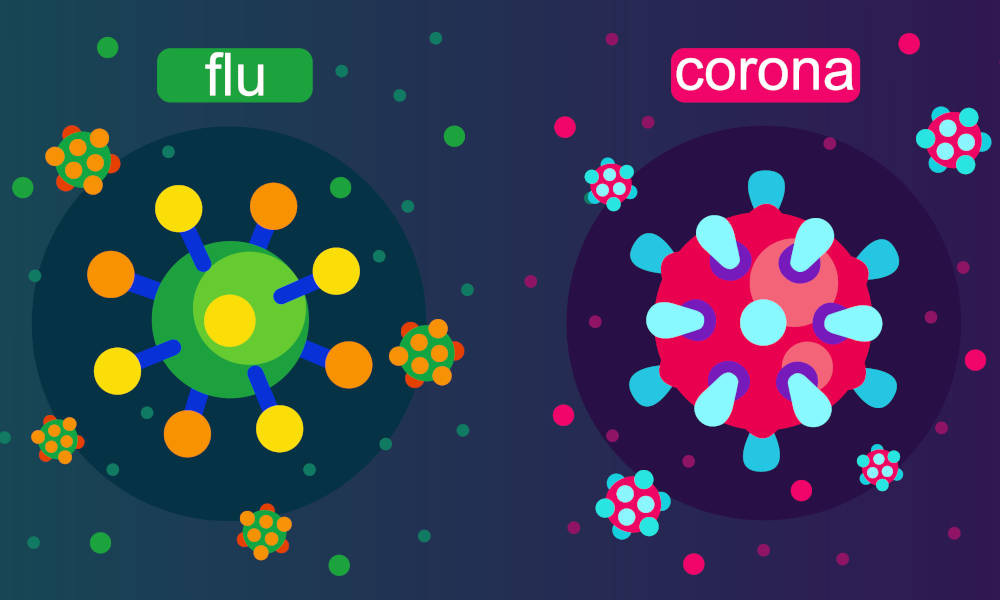 It is not easy to discern the difference between flu and COVID-19. Here are some common differences though:
1. Flu symptoms stay until four days while COVID-19 symptoms can stay for 14 days.
2. The median incubation period for COVID-19 is 5.1 days, it is nearly zero for flu.
3. Flu doesn't come with breathlessness or loss of sense of smell, COVID-19 does.
4. There is little to no muscular pain in flu, the situation is worse in COVID-19.
5. Flu can be treated with simple antiviral medicines, COVID-19 needs a specialized vaccine.
You can also note that the incubation period for a cold is three days. Colds don't lead to any serious health issues such as pneumonia, bacterial infections, hospitalizations, or deaths. This is again very different from the symptoms of flu.
The symptoms of COVID-19 are similar in both children and adults. The Centers for Disease Control and Prevention (CDC) states that children typically suffer from fever and mild, cold-like symptoms. The latter may include a runny nose and a cough.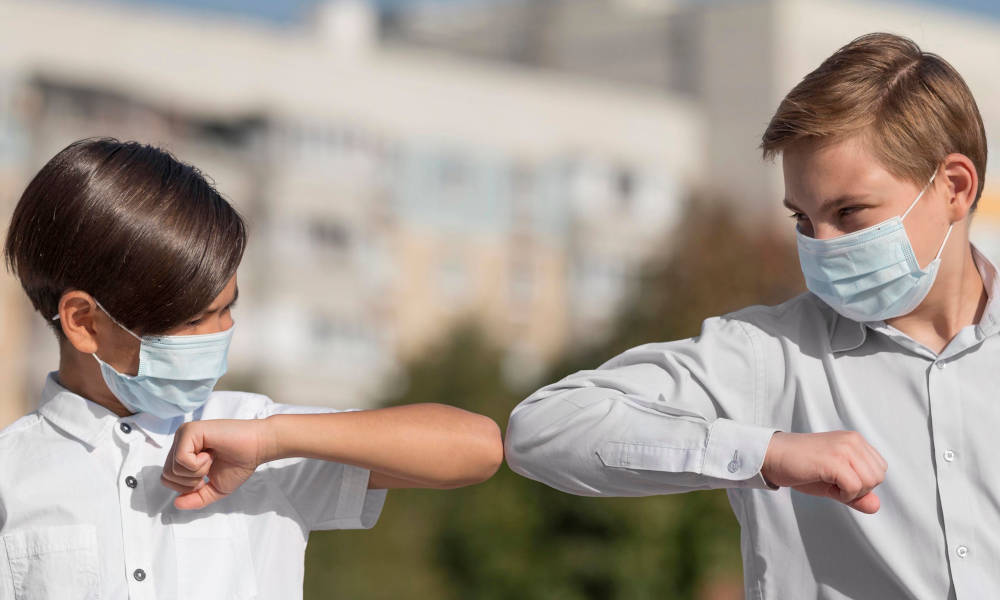 Tip: If you are a working fitness professional who has given up going to the gym, here's a free resource to convince you to do otherwise.
Corona Virus (COVID-19) vaccine latest update
Until a few months back, there was no cure for the coronavirus- or for that matter, we still do not have a proper cure for the common cold or flu. As mentioned above, doctors across the world are looking forward to a timeline of Q2 in 2021 and we all should have a defense against the deadly epidemic by then.
With that said, if you develop a fever and other symptoms related to the coronavirus, it's wise to call your doctor or emergency medical helpline to determine the next steps. The coronavirus or COVID-19 and the common cold have nearly identical prevention methods.
How to wash your hands with cold water?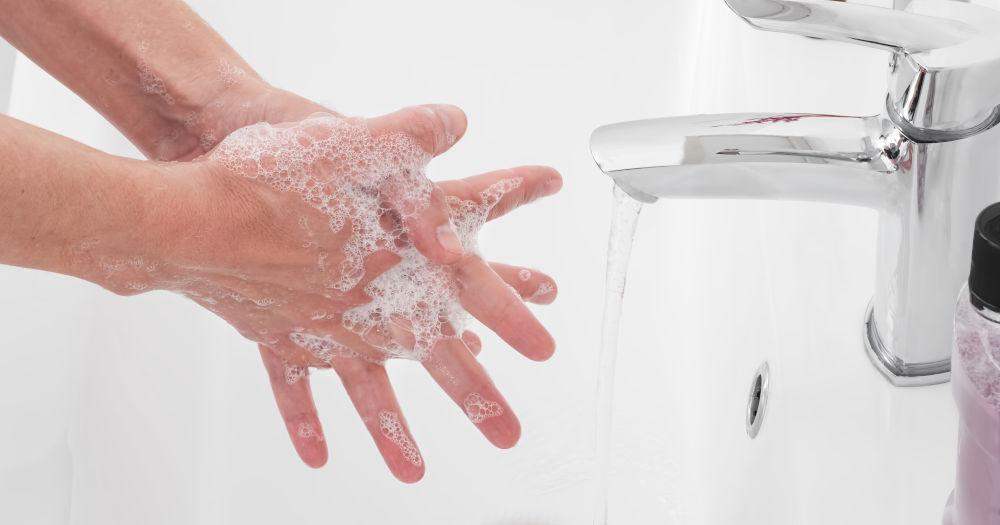 It is important to wash your hands with soap and water for at least 20 seconds. We also recommend you not to touch your eyes, nose, and mouth with unwashed hands besides avoiding close contact with the sick. You should also stay home when you are sick and you should take out time to disinfect all nearby surfaces to resist infection.
The symptoms of flu, common cold, and coronavirus may be too close to call
It is important to follow the guidelines for COVID-19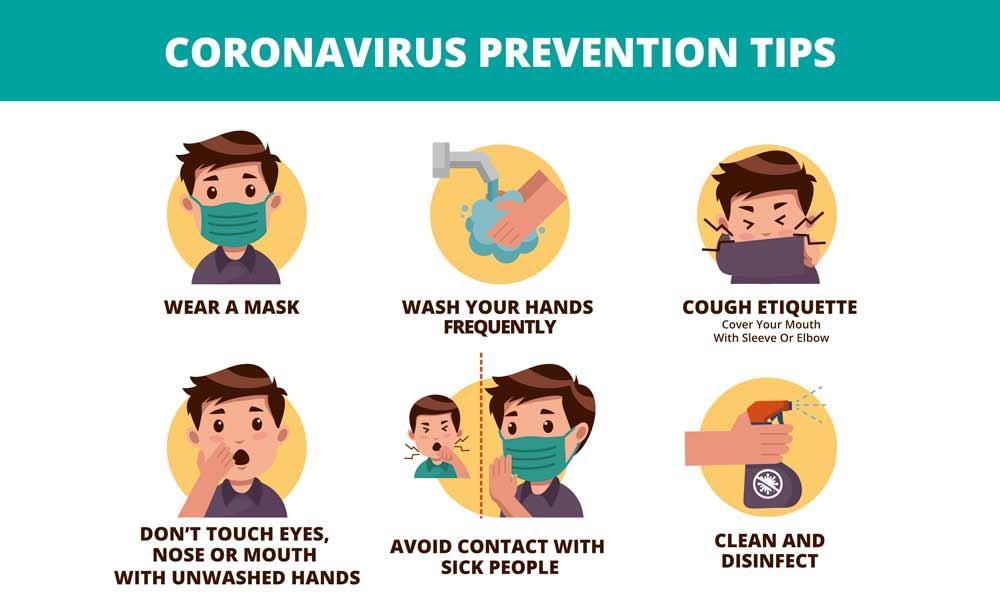 The key difference between the three is a symptom of coronavirus is shortness of breath and it is a common sign of COVID-19 which occurs before the development of pneumonia. Generally, the flu or cold does not cause shortness of breath unless it has progressed to pneumonia, in which case you'll also want to contact your healthcare provider.
As the situation surrounding COVID-19 continues to evolve, some data in this article may be subjected to change. We try to keep our stories up-to-date but we would also encourage you to stay informed by the latest updates offered by your local government and healthcare agencies.
Maintain social distancing. Stay inside. Stay safe!